The 2023 Subaru Love Promise Community Commitment Award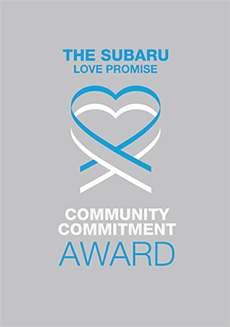 We've been nationally recognized for our dedication to our community and the Subaru Love Promise.
We're honored to receive the 2023 Subaru Love Promise Community Commitment Award. This award nationally recognizes Subaru retailers who are making the world a better place while demonstrating an outstanding commitment to supporting passions and causes in local communities. These efforts are focused in important areas such as the environment, community, health, education, and pets.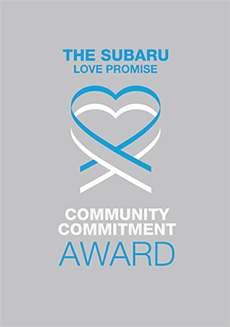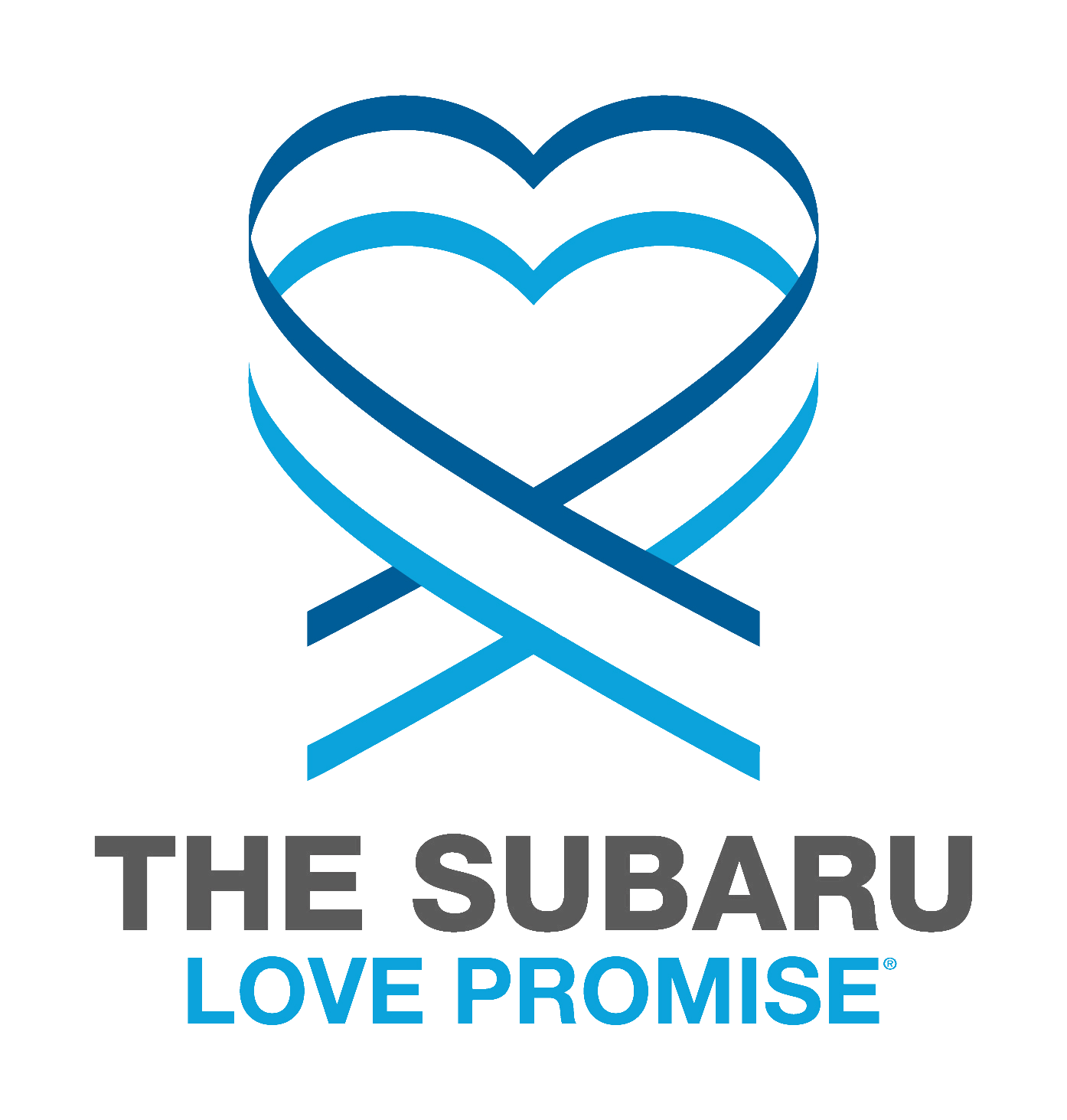 What is the Subaru Love Promise?
Subaru and our retailers believe in making the world a better place and the Subaru Love Promise is our vision of respecting all people. This is our commitment to show love and respect to our customers and to work to make a positive impact in the world.
How is Subaru North Orlando dedicated locally to the Love Promise?
I believe in being part of my community. In setting an example. In building lifelong relationships. Ensuring the love is felt by all. Because it's the right thing to do.
ASPCA, Southeastern Guide Dogs Inc
Love Promise Stories from Subaru North Orlando
Subaru and Subaru North Orlando believe in making a positive impact on the communities in which we live and work. We uphold that belief through our Love Promise Community Commitment. Every month, we select inspiring stories from customers and partners from around our area who strive to support our collective commitment and feature them here
Subaru North Orlando Helps Give Dogs a Second Chance - Cathy R
Subaru North Orlando is partnering with Pet Alliance to help provide a second chance for dogs at our shelter. The dealership is hosting a series of adoption events and the first one was held on March 4, 2023, and three dogs found their new homes. The store's staff were extremely friendly and accommodating! We setup the crates inside and basically had a mini adoption lobby inside the main lobby. It was a great opportunity to give these dogs a chance at being adopted. We are excited to continue this partnership and host two more adoption events this year. Subaru is also a sponsor of Pet Alliance's two largest fundraising events. We are thrilled to be working with them and helping to find dogs (and cats) new homes. Thank you Subaru North Orlando!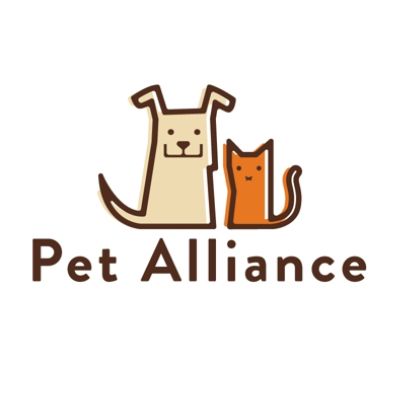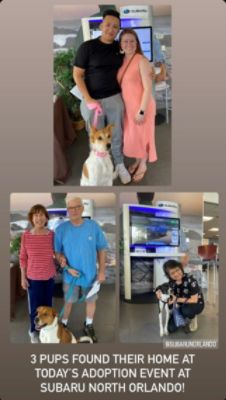 ---
Plants that can tell a story - Don P
Thanks to a collaboration between Subaru North Orlando, the Wekiva Wilderness Trust and Wekiwa Springs State Park, a garden of native Florida plants has been created around the park's interpretive pavilion and nature center. The aim of the garden is not only to beautify the area but to educate visitors about the many benefits of planting Florida native plants in the gardens of Florida homes and in other public places. Florida native plants tend to be drought resistant and tolerate heat well. Many of them are also important pollinators attracting bees, butterflies and birds, especially hummingbirds. Team members from Subaru North Orlando were looking for a volunteer project at Wekiwa Spings State Park and the idea of planting a garden of Florida native plants appealed to them. Working with the park staff, they came up with a list of suitable plants and then went out and bought them. On the designated day, the team came into the park, cleared the area of weeds and dead wood and planted the Florida native plants. The area was immediately transformed and once the plants have grown some more, the garden will be an added attraction to the small nature which attracts more than 300,000 visitors from around the world. And as mentioned earlier, the benefit of the garden is not only to enhance the area but also to act as a teaching aid for visitors, especially those from Florida, who want to know what Florida native plants they can grow in their own backyards. The Subaru North Orlando team not only did an excellent job in planting the garden but when they had finished, they split up into groups and armed with buckets and grabbers, picked up litter around the springs area. The garden is now lovingly cared for by members of the volunteer, nonprofit Wekiva Wilderness Trust that supports the work of the park, and whose members also act as docents in the nature center.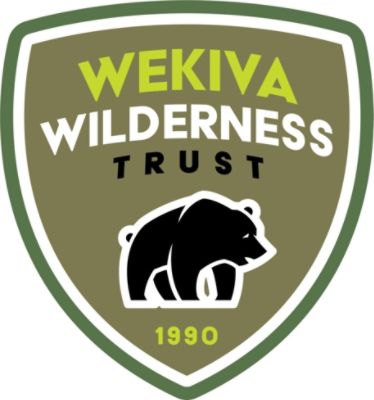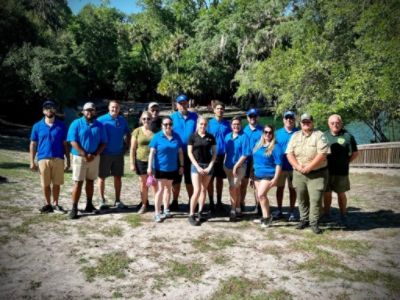 ---
"These Socks are just as Important as the Food" - Terri B
A huge Thank You to Joe and Kendra from North Orlando Subaru for a fantastic sock give away on February 22nd! Health Care Center for the Homeless, Inc. has been serving Orlando and the surrounding communities for almost 30 years, providing health services through our Orange Blossom Family Health locations. Medical, dental and behavioral health care services are available for low-income housed and unhoused community members who may be uninsured and under-insured. What sets us apart is our on-going efforts to assist our unhoused community members. Our street outreach and permanent supportive housing programs are boots on the ground to assist and connect. We appreciate that Subaru also focuses on the challenges of our community members who are unhoused. One of the most common requests from someone who is unhoused is socks. We are so grateful that North Orlando Subaru has identified us as a new community partner. Through their Subaru Loves to Help initiative, they passed out hundreds of pairs of socks to clients during lunch service at the Christian Service Center in Orlando (one of our partners and where our outreach and housing offices are located). Clients were telling us "these socks are just as important as the food." A seemingly small gesture that means so much. Kindness matters! We are excited about this new partnership. Joe, Kendra and Curry - you are the best!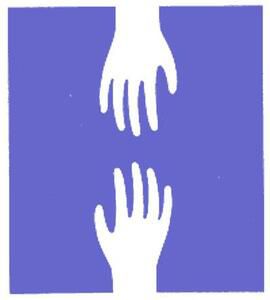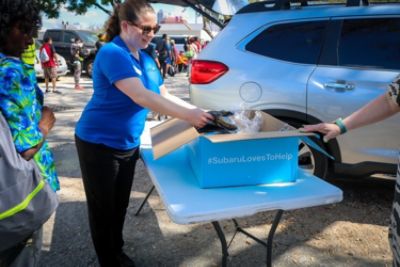 ---
Not only did we Make A Dog's Day but we also helped save lives. - Kendra M
It was a pleasure to welcome back Seminole County Animal Services and TEARS of Seminole County for this years Make a Dog's Day on Saturday, October 22nd. It was wonderful to see some of our furry friends find their "Furever" home. A wonderful event that included some delicious food and fun raffles! Additionally, we hosted a blood drive during the event to assist with Hurricane Ian relief efforts. It was nice to see several of our customers and employees step up to donate for the cause. Overall, it was a very exciting event at Subaru North Orlando!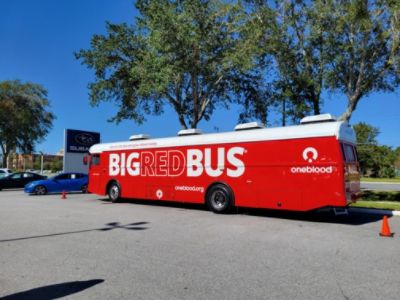 ---
A brand new Subaru for Teacher of the Year - Julie G
I want to express my sincere gratitude to the team at Subaru North Orlando for their generous gift of a year's lease of a Subaru Legacy!!! Being named Teacher of the Year is an incredible in itself, but to receive a free car on top was icing on the cake. I was shocked to have received this fabulous surprise presented by Joe Anglada and Subaru North Orlando at our awards banquet on earlier this year. As you can imagine, this is a very exciting time and I am very honored to have been chosen to represent all of the amazing teachers in Seminole County. My current car is a 2005, so driving a 2022 Subaru will be a real treat!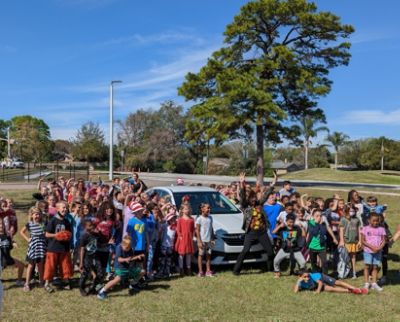 ---
My very first new car! - Morgan W
I'm a first time car buyer and this dealership is THE place to buy a car at! I worked with Dan Greco and Nick Dondarski and they were simply excellent! Extremely professional, personable, and transparent about everything. As a first time buyer (who has been traumatized by student loans), I had a lot of questions about auto loans and they were both extremely knowledgeable and happy to help in any way they could. I started working with Dan in July when I first showed interest in Subaru and he gave me all of the information I wanted/needed about the Crosstrek and even let me test drive one with absolutely no pressure to buy from him, which I truly appreciated. When I worked with him today for my car financing, he was extremely friendly, patient and transparent. Dan is one of those rare finance managers who wants what is truly best for the customer and took all the time we needed to go over all of my options so I knew I was getting the best terms/packages for my needs. I ordered my 2023 Crosstrek in August from the factory and just bought it today from this dealership. I primarily worked with Nick today as he was the sales representative (Dan's the finance manager) and he not only guided me through all of the steps in the car buying process, he also sat and chatted with me while I was waiting to work out my financing. Since it was Saturday, the dealership even ordered Panda Express catering for lunch! Lastly, Subaru also provides a "Love-Encore" service, free of charge, where an expert in everything about your new car will meet with you and teach you everything you need to know! They schedule this appointment about two weeks after you buy your car to allow you to actually learn your car and let all of the new knowledge soak in and then you can come ready to learn even more and come up with good questions to ask! If you take this free service, they give you a $25 gift card. It doesn't get better than that! Overall, I HIGHLY recommend this dealership as they've provided the most impressive service I've ever seen in a dealership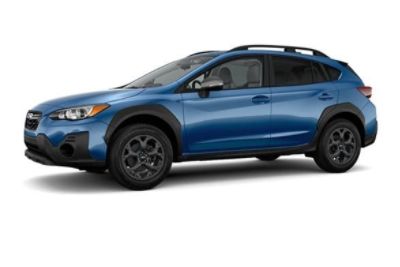 ---
A Great Day for Pets and their New Parents - Diane G
Saturday October 23 Seminole County Animal Services, TEARS of Seminole County and Subaru North Orlando joined together for an Adoption event and Blood drive at the dealership. Not only was it a fun day full of food, friendship and furry paws but several pets got adopted and quite a few pints of Blood were donated to help the needy patients in our community. We can always count on Subaru North Orlando to welcome us during our events and support all that we do to help homeless animals. Keep loving the pets Subaru it is noticed. I have attached some photos of the event. Diane Gagliano--Subaru owner due to hosting events with Subaru!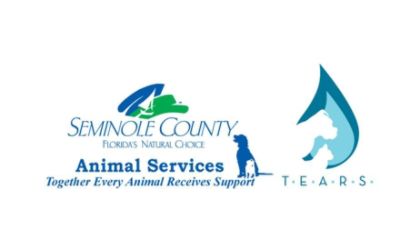 ---
First Time Owners After 55 Years - Gordon N
This is a letter of commendation for our sales associate FRANCIS KING at Subaru North Orlando in Sanford Florida. It was our first time considering the purchase of a Subaru in 55 years of driving. (Our bad) In our first phone conversation, Francis was understanding and professional in discussing availability of our interest vehicle. His honest encouragement during these stock shortages, lead us to reserve a vehicle in transit. Within days the vehicle came in and he made an appointment for us. Before ever talking about a deal, Francis took the time, unrushed, to explain the features of the Subaru, including a very informative, complete test drive. We discussed all aspects of the car, financing, trade-in value, and the quality dealership he represents. No negotiation was needed, as he understood what we were looking for and he gave a great offer up front. Honesty, integrity, friendliness and professionalism are all attributes that Francis showed to us. He is a perfect example of the Subaru love promise. If you are looking for a "poster child" representation, he is the person!! He is the best sales associate we have ever worked with in 50 years. What an incredible way to business Subaru North Orlando!!! Talk about creating good will! Francis King made us part of Subaru family. We look forward to recommending him and the Subaru North Orlando dealership to all our family, friends and anyone who will listen to us. Heck, we'll even bring 'em there in our new Outback!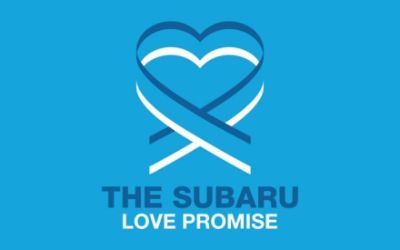 ---
Thank you for Sharing The Love - Frances M
Southeastern Guide Dogs is thankful for Subaru North Orlando encouraging their customers to "Change a life—double the donation" through their annual Share the Love event. For the sixth year, Southeastern Guide Dogs has been selected as their hometown charity of choice. This year, we were gifted over $115,000 from this program! During the Share the Love event, customer's select one of five charities, then Subaru donates $250 per new car sold to the customer's choice. But that's not all. If the customer chooses Southeastern Guide Dogs, Subaru North Orlando matches that donation. Because of friends like Subaru, we continue to provide all of our amazing dogs to people with vision loss, veterans with disabilities, and children with significant challenges—at no cost. Now that's sharing the love!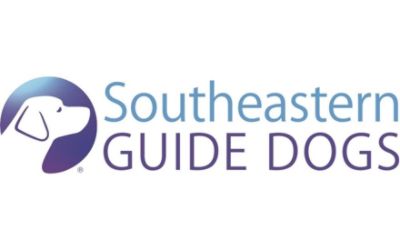 ---